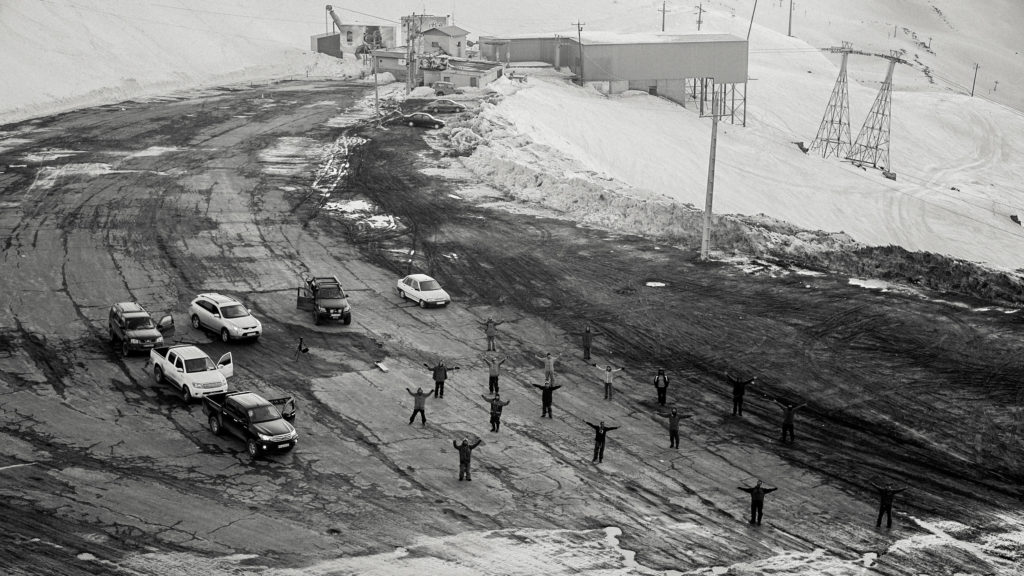 Benoit Goncerut & Arnaud Cottet
In March 2013, Arnaud and Ben discovered Dizin and met Amir for the first time. Since then, they try to manage together with all the crew members the activities of We Ride in Iran.
Both entrepreneurs, they try to push the adventure always further.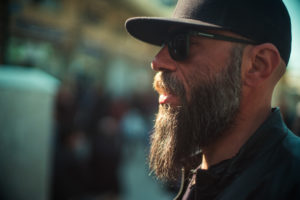 Amir is the Boss. Since we met him 4 years ago smiling on his snowmobile, we have never been able to separate. This love story has turned into a very efficient collaboration into the organization of Snowboard competitions, tourism activities and friendship memories. Without him, nothing would be possible. He knows everyone and everyone knows him.
His charisma and its extraordinary sense of hospitality will mark your mind, exactly as it has been with each person who has had the chance to meet him.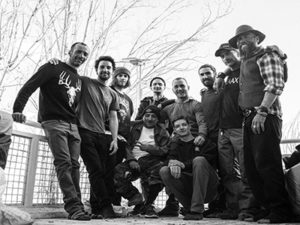 Dadashies
The dadashies are the workforce of the crew. They are always here to help, cook, laugh, work, find the best solutions and keep the project going.
Without them it would never been the same. Dadashies rules!
Sina Shamyani is definitely one of the most experienced freerider of Iran. He is guide & ski instructor for years and has explore a huge part of the Iran backcountry. Sina is calm & trustful. His technical background allowed him to climb, ski and enjoy the steepest and most untouched mountains of the country. Having Sina around you makes you feel good.
Ruedi  Flück is the senior photographer of the crew. Most of the photos on the website are Ruedi's job. Arrived early in the project, he immediately fell in love with Iran. He came back a lot of times and covered a good part of this incredible adventure with his photos. He also traveled a lot throughout the country and knows pretty well its landscapes.
You'll find generally quite off the beaten track. Ruedi is always present when it comes to something different.
Omid Anvaripour aka Olivier Anvar manage the Off Piste restaurant for a few years. He speaks french and english, and will serve you the best cappuccinos of Iran.
Omid is one of the funniest guys of Dizin. He embodies himself perfectly the Off-Piste spirit: hospitable, off-beat and full of stories.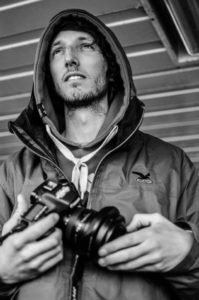 Nikola Sanz is one of the pioneers of the project. He was the one who found the name « We ride in Iran. » During the 2013/2014 season, he spent most of his winter in Dizin in order to film for a documentary project.
Passionate, motivated and always positive, Niko has directed several films of We Ride In Iran, and we look forward to his next project's realization!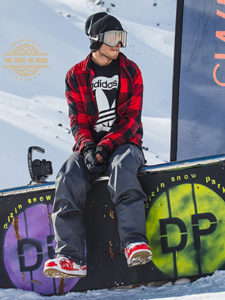 Benjamin Aryani
Despite his young age, Benji was there almost from the start of the adventure. Skater, snowboarder, filmmaker, it's a real jack-of-all. Discret behind his camera, Benji observes and always has a relevant opinion.
Benji is the senior cameraman in the We Ride In Iran house. He is hardworker, talented and you can always count on him.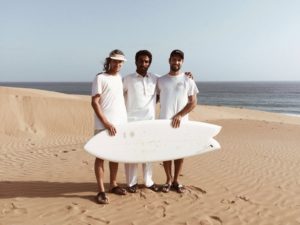 Tim Cachot & Damien Epiney are the newcomers to the family. They are the founders of the surf brand « Ateliers Baume ». Damien came to Dizin to coach snowboarding during the 2015/2016 season. This summer he took Tim & his wife Naomi with him, and they went to surf and teach how to shape to the locals in Chabahar.
Mona Seraji is Miss Snowboard, surf or what ever you can ride. She is involved in a lot of different projects related to surf and snowboard and you might have already heard from us through the medias! She took part to her first Freeride World Qualifiers in Switzerland and France in 2016.
Full of energy and always looking for new challenges, Mona symbolizes the feminine touch in the We ride in Iran crew.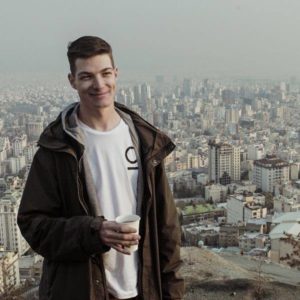 Jules Guarneri
This guy never left his hometown village located in the swiss mountains, until he came for the first time in Iran.
Jules is a young and super talented film director and editor that directed a few movie projects in Iran. He might sometimes floating off in his own thoughts thinking about his next project but never mind: the dadashies are always around to take care of him.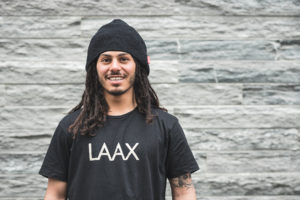 Pouriya Hadiani
Pouriya won the 2015/2016 iranian championships. Following his title, he went to Switzerland for practicing with the goal to go as far as possible in his snowboarding career.
Pouriya is super fresh and positive: he always looks for the bright side of life. So let's see what does the future will bring to this young & talented rider!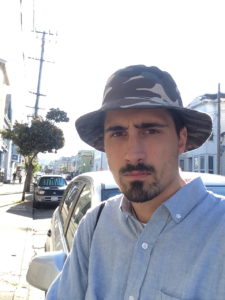 Pierre Andrey is the graphic designer of the crew. He is the one in charge for the identity of We Ride In Iran. He is also an artist under the name of Giroscope. He painted the walls of Off-Piste Café but it was too conceptual for Amir!
He came the first time in Tehran in October 2014 to skate.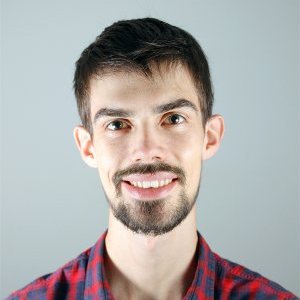 Pierre Volet
Since a long time, « P. Love » has always brought his stone to the edifice. As part of our past projects, Pierre has regularly contributed, whether as a photographer or web designer.
His creativity and availability make him essential to the smooth running of the project.