In March 2013, a ski and snowboard photo and radio project called Timelapse Project developped by Cause brought two young swiss travelers, Arnaud Cottet and Benoît Goncerut, to Iran.
Arnaud (ski) and Benoît (snowboard) are both ex-freestyle competitors and FIS International Judges. Their background and the contacts that link them with the international scene have lead up to many travel opportunities rooted by their passion for freestyle and freeride.
After an adventurous journey through Croatia, Bosnia, Bulgaria, Greece and Turkey, they ended up discovering – beyond all expectations – a lively community driven by passion of freestyle & freeride in the high valleys north of Tehran, the iranian capital.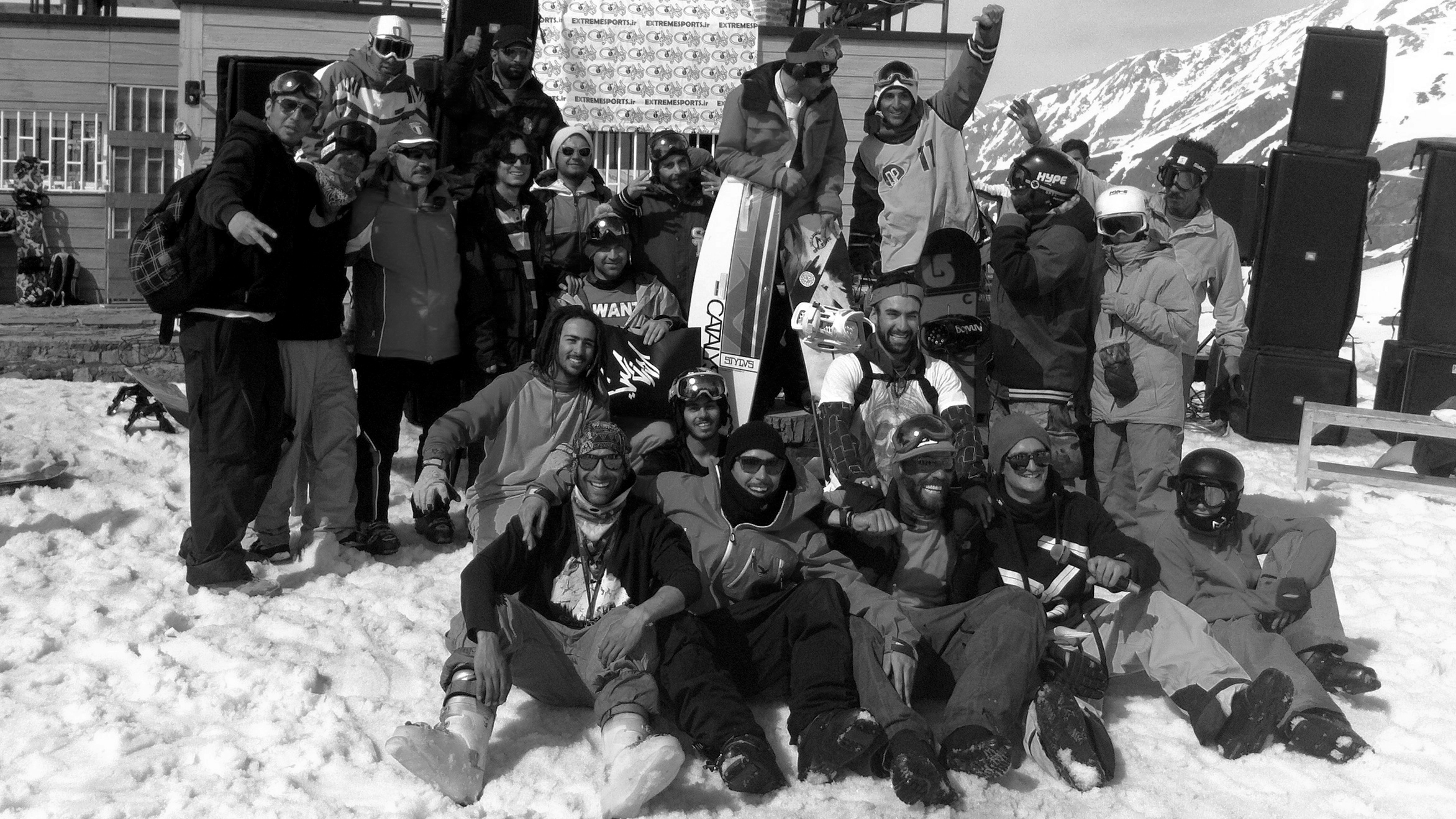 Such was the first of numerous trips back and forth from Geneva to Tehran, the birth of strong and spontaneous ties of friendship, and the beginning of a series of cultural, social and cinematic projects leading up to the planning of freestyle competitions with organized efforts for the development of boardsports culture in these regions, under the name of a global project: We Ride in Iran!
We Ride in Iran integrates most of the Iranian mountain community of Shemshak, Dizin or Tochal, the Iranian Ski Federation and Swiss Ski.
Together, the global project wants to improve the level and knowledge of board sports.
The first step of the We Ride in Iran project started during the winter 2014 to implement a global environment that will help the Iranian community to develop these sports. We have chosen 4 main axes :
1. Infrastructure: snowparks, shapers, machine driver (education).
2. Coaching clinics: short term (winter 2014/ 2015) and mid term (3 to 5 years), with various local partners.
3. Competition tour: Aggregate the actual independent competitions in one tour and assist them in the key elements of the organisation.
4. Judgment: Judges, TS and TD formation clinics with International FIS judge.
Nowadays, We Ride In Iran is a pretty well implemented structure that want to build bridges between Europe and Iran.